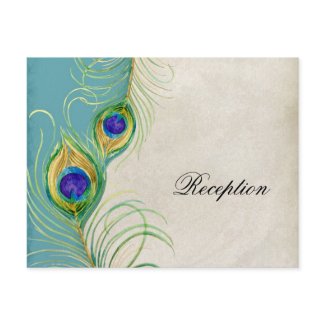 Peacock Feathers Reception Invitation Card
Original watercolor art by Audrey Jeanne Roberts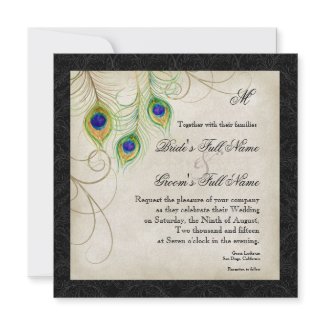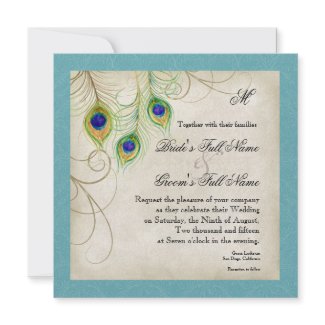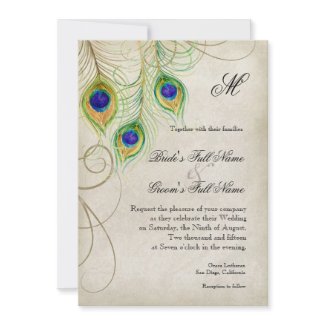 This is a coordinating Reception Invitation card for the contemporary, sophisticated "Peacock Feathers" wedding ensemble. Featuring stylized, hand watercolored Peacock feathers with your choice of background color, shown here in aqua blue.  I have created this collection in 6 colors at the moment, but it can be custom colored to your specific wedding colors should you like.  To see the reverse side of these invitation, just click on the picture and it will take you to them.
I love Peacocks and always have.  They remind me of my days spent at the San Diego Zoo as a young child.  The entrance of the zoo is populated by quite a few Peacocks and they loved to show off their plumage to the adoring crowds.  When I moved to the country the first time I seriously thought of raising some… until I heard how LOUD and irritating their screech is, LOL!  Then I decided to paint them instead.
Lots more coming in the days ahead, that is if I can keep on painting and not have to stop 🙂  In my business you never really know what you're doing in the next hour let alone tomorrow!
by
by