There's no more romantic time than the holidays for getting engaged – and many do!  As you turn your attention toward the many details that will suddenly become very important to you, take time to enjoy the process of defining what YOU and your intended want your wedding to represent to your family and friends.  Fashions come and go, but your wedding should reflect both who you two are and who you hope to become.
Be inspired by fashion and color trends, but don't be a slave to them!  What have you always loved?  What will you likely still love 25 or 50 years from now when you look back at the pictures of the happiest day of your life?
Timeless elegance is just that!  Vintage modern strikes a lovely balance between the timeless values that make for a great marriage (after all that is the point of all of these festivities) and a new world that continues to rapidly grow and evolve.
Through the generosity of Karen at The Graphics Fairy: http://www.graphicsfairy.blogspot.com/, I have been able to combine several of her antique images with antique inspired fonts and new watercolor teastained backgrounds  and create the lovely wedding sets above.  With the magic of Photoshop and the ability to blend modern watercolor artwork and vintage elements these sets came to life.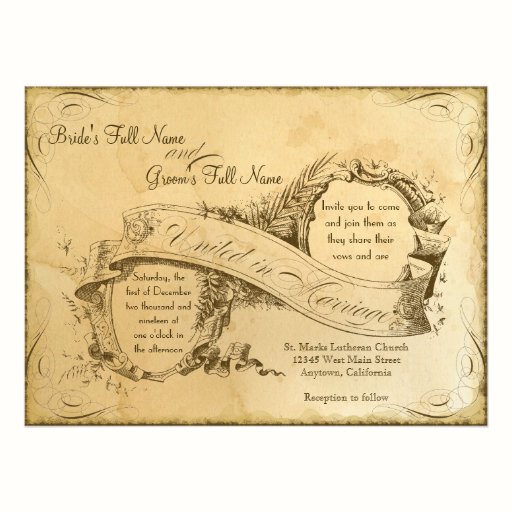 There are two distinct sets that are completely mix and match-able.   The first set (shown above) was introduced this time last year.  If you click on the image it will take you to that product in my store.  There are also: Rehearsal Dinner Invites, Save the Date Announcements, Bridal Shower & Couple's Shower Invitations as well as mailing labels, envelopes and reception decor items.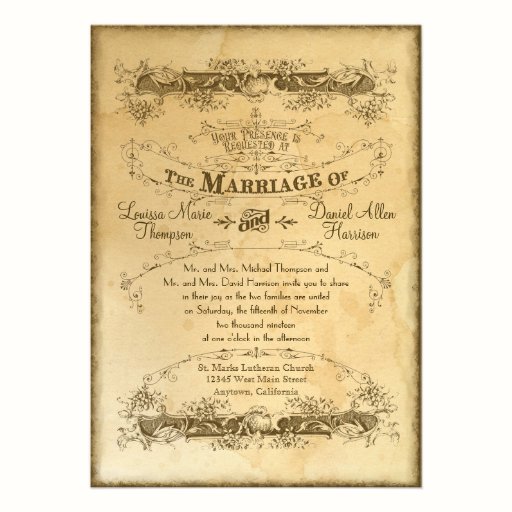 This second set is new this year and was designed to coordinate perfectly with Set #1.  We'll be adding additional items as the season goes along, but don't hesitate to ask us for anything you don't see.  Please use my Zazzle Store contact email as the one attached to this blog does not function correctly and I won't get your email 🙁
by
by