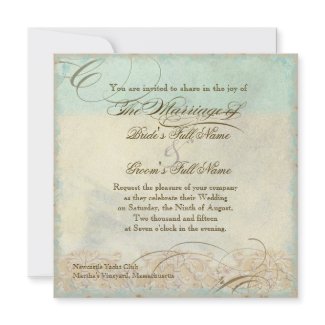 A New Year means time for new art!  I've been working hard on some new coastal, beach style artwork and just finished this collection enough to have it designed into 3 complete wedding ensembles.  If you're daring, they mix and match beautifully!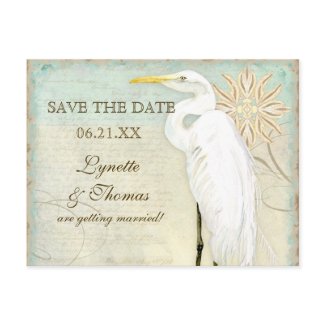 I have a Great White Egret, a Sea Horse and a Green Sea Turtle (by the way, did you know they aren't green?!)  If you're looking for destination wedding invitations, I can add the island or other name of your wedding location in the elegant calligraphy that is featured.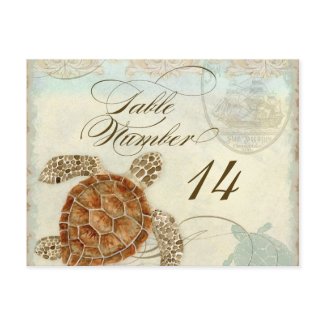 These are classic, elegant and yet very trend forward.  I hope you'll enjoy taking a peek!
This collection also has several wedding or anniversary prints that are suitable for framing.  Shown here with the Green Sea Turtle design, this one is available in all three motifs.  Perfect for an upcoming wedding gift, for your own home or for a special anniversary.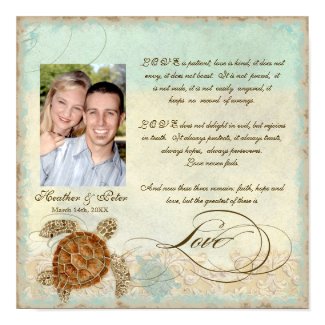 If you're a coastal person and have suggestions for other art I could add to this collection, please comment on this post I would LOVE to hear from you!
Just click on any picture and it will take you to that item in my Zazzle store.  From there, if you would like to see more options of items available, just look above the image and you'll see a file tree that looks like: AudreyJeanne > Everything Wedding! > Beach – Coastal – Ocean > Sea Horse.  The last name listed is the specific collection and the ones prior to it are the various section in the store.  You can also copy the title of any item in the search function and it will show you all of the items available in that collection design.
by
by