We have had a large quantity of requests in the past month or two for this print that we used to sell matted and framed. We no longer are able to do that, but have made a poster of it available to order at our Audrey Jeanne's Prints store  LINK HERE.  This piece is an original text written by Audrey Jeanne that has become a timeless classic to help parents focus on what really matters in  parenting.
It is currently available in two styles, but we can create additional backgrounds to compliment the original hand calligraphy art design version.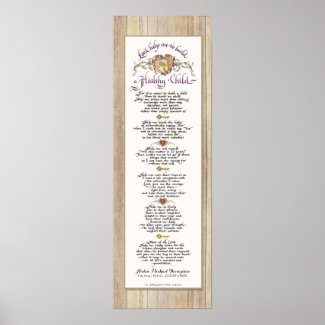 The second version has a lovely damask background with soft shell pink and cream and is of course suitable for little girls.
Simply click on the image and it will take you to these items in our store.  You can have them custom framed or simply take the to a local frame shop.  Their dimensions are 8″ x 24″ and the full, readable text is available in the descriptions of each of these items in the store.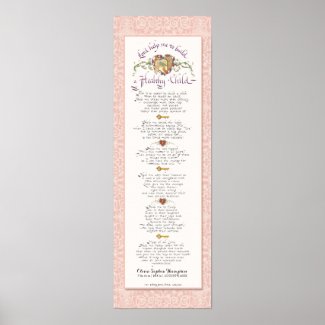 by
by