For those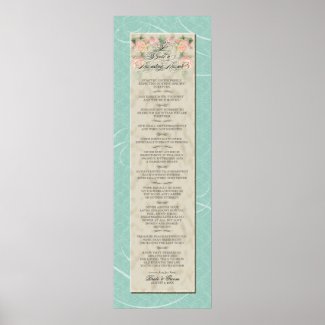 looking for our Framed Print Line, "Audrey Jeanne's Expressions," we have discontinued our website and are basically only doing matted prints from this point onward.  We have had a very difficult time securing frames since our custom framer left the business.
I am beginning to develop the best selling items at my Zazzle store in other formats, including our best selling "To Build a Lasting Love" in a new 12″ x 36″ poster.  Zazzle also offers a reasonable framing service.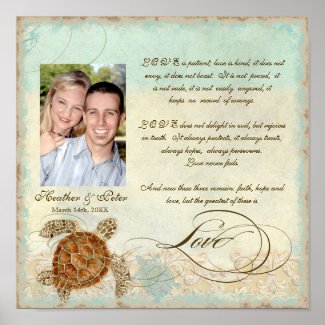 Perfect for a Wedding or Anniversary gift, it is set up to be personalized with the names and wedding date of the couple.  Virtually any color background can be created.  If there is a color you would like, just email me.
The options that Zazzle allows me to include are things we have wanted to do for years.  You can create a wedding print with the couple's wedding or engagement photo included along with the custom personalization.
The printing on these is fabulous.  The print stock is thick and has a soft matte glow to it.  Photographs reproduce perfectly.
Another fun item is my wedding sign posters.  A beautiful way to dress up your wedding decor and direct your guests to your various venues at your wedding.  Directional signs, reception, dancing, guest book and
much more will be available.  I can custom create signs to match your wedding for an additional design fee, or design them to match any of my wedding invitation designs for no additional charge.
If you're looking for something really unique and beautiful in wedding invitations and can't find it… send me a note with your ideas and I will be glad to see if I have any art that could work for you.  I am not always able to do custom design work due to my design load with licensing, but if I have time I enjoy the challenge!
.
by
by