Just for fun today, I created this Vintage Peacock punchable gift tag.  He's a free download.  All you have to do to claim him is go to my facebook page: http://www.facebook.com/audrey.jeannes.expressions (or click on the image and it will take you there).  You may have to scroll through posts to find him or you can go to my albums and look for "Freebie" as the title.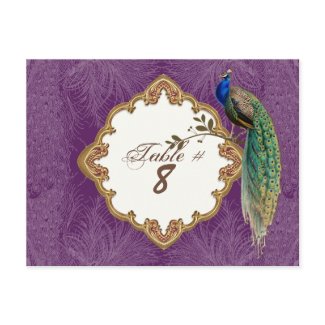 While you're there would you please consider "liking" my page?  We're working toward reaching 500 "likes" and then there will be a link to a $4.95 digital clip art Easter kit for FREE!  If you have a friend that would enjoy the freebie too, would you consider letting them know about it for me as well.  It's all about connecting!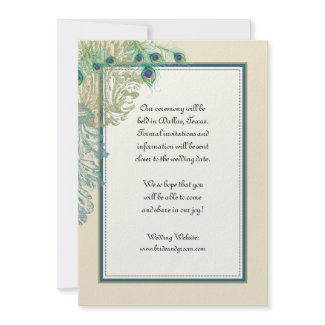 To use these as Favor tags for a wedding reception or bridal shower, you can either hand write on them after printing, or typeset your names on them before printing.  This requires some graphic program or Microsoft Word knowledge.  Make sure you use as heavy a card stock as your printer can manage, it makes a difference in the finished product.  To create the tags, simply either cut them out on a paper trimmer, or use a square or round punch.  I left lots of background to give you more options.   Punch a hole in the top and use a lovely ribbon to affix them to your favors and you have a beautifully elegant touch for your wedding reception tables, bridal shower decor or other party event.
There are invitations, RSVPs and other stationery goods in a wide variety of background colors, that have been designed to match this collection.  I've linked just a couple here in this post, but you can find a wide selection of peacock designs – from vintage to contemporary and in many different colorways in my store.