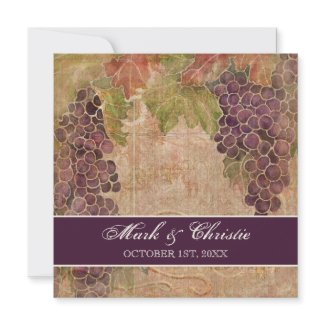 Useful for wine tasting parties or wedding invitations, this is one of my all time favorite pieces of artwork that I've done.  I love the texture, the richness of the color palette (perfect for summer or fall weddings!) and most of all I love vineyards and all things grapes.  I live in the mountains of Central California and our valleys are full of beautifully tended vineyards.  I love watching them grow throughout the year.
There is a full ensemble of products for this wedding line and if I'm missing anything that you would like, I'll be happy to create it for you. Table place setting cards, Table Cards, Wedding Dinner Menus, Wedding Programs and more.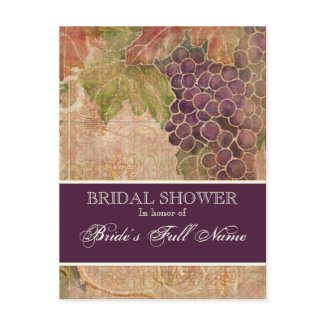 If you are looking for an inexpensive Bridal Shower or Save the Date option, postcards are great.  This Bridal Shower postcard design can be purchased for as low as $.90 each in bulk (250 or above).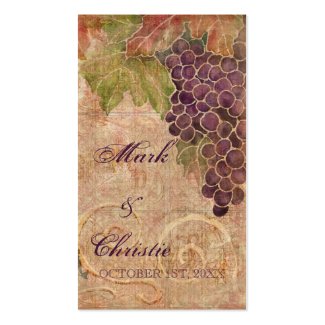 Also useful are two sided, Favor Gift Tags which can be tied on to your favors with a lovely matching ribbon and provide a tremendous visual impact for your table decor with very little cost involved.  100 cards run only $21.80!
by
by